The Great Gloucester Cleanup
On Saturday April 27th One Love One Ocean Shop, Ocean Alliance, Cape Ann SUP, One Hour at a TIme Gang, and Cape Ann Maritime Partnership put on the third annual Great Gloucester Clean Up.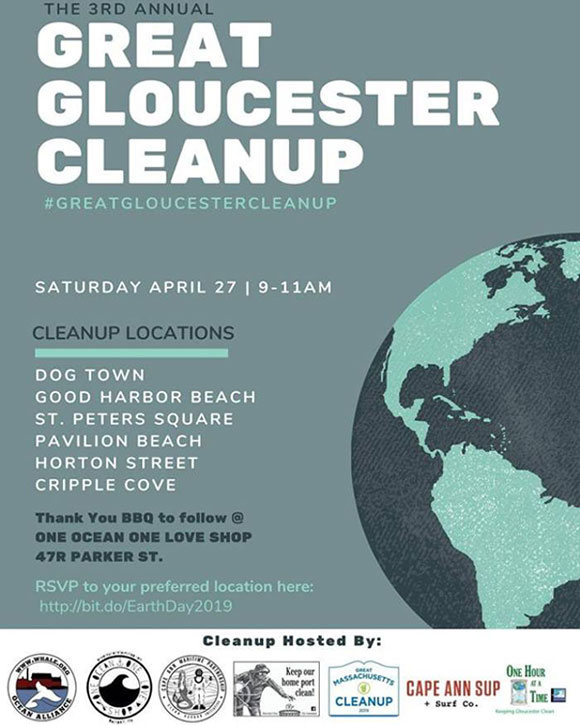 I signed up to attend the event on Earth Day as a way to give back to our environment and the place I was raised. There were six locations to choose from to clean up in Gloucester and I decided to go with Good Harbor Beach.
The clean up began at 9am with donuts and coffee provided upon arrival. You did have to bring your own mug for the coffee which I loved because if you know me then you know I love any way to avoid plastic consumption. My 13 year old neighbor Bezzie and I signed in and had a quick snack while meeting the hosts at our location. The individuals set us up with materials and we were off to fill up our bags in no time.
It was interesting when we first got on the beach there was very little trash but I was quick to realize that the wind had blown the trash up into and past the sand dunes. We did not want to step on the dunes since they are fragile so we walked the length of the beach to the end parking lot where we slowly but surely began to see trash appear EVERYWHERE.
We were in the middle of prickers along the parking lot picking up everything and anything that we saw. From cans, to bottles, to golf balls, to an abundance of plastic bags, styrofoam, a huge blanket, metal, and so much more. It was sad to continuously turn our heads to see more trash, literally in every single direction that we looked.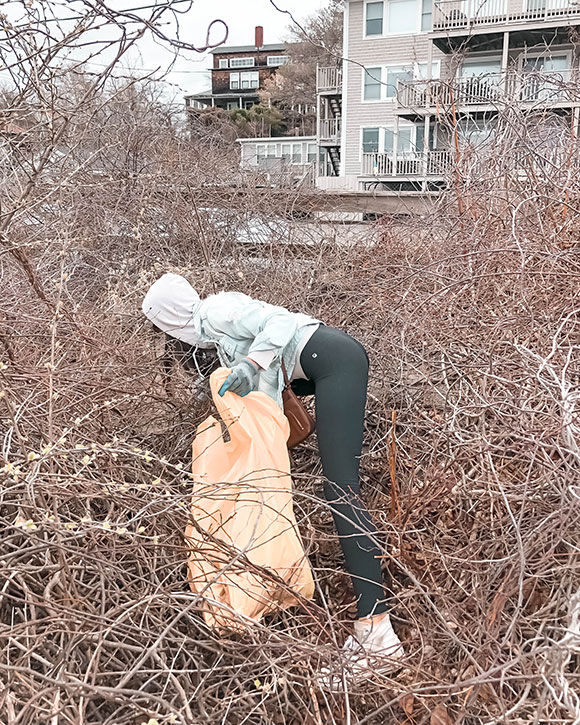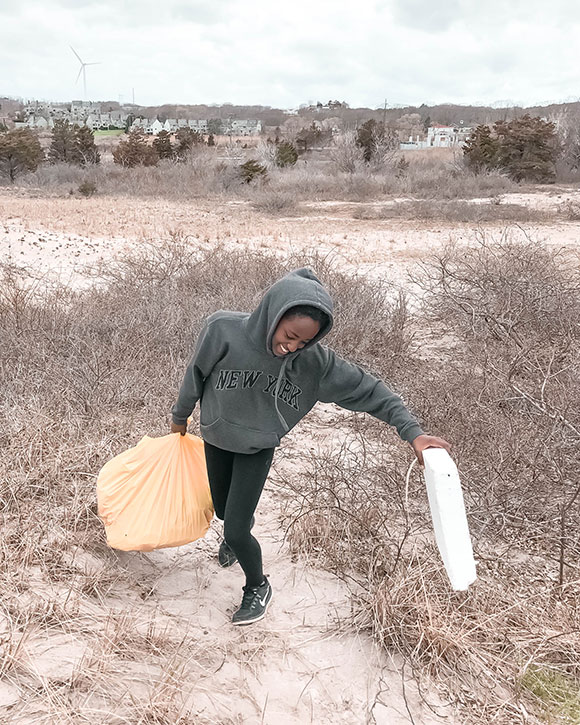 Each and every sign at Good Harbor clearly states that it is a carry in carry out beach. Meaning that everything that you bring with you to the beach should also leave with you. It is really hard to be at the beach in the summer and see people leave their trash here and even harder to realize the trash I was picking up had most likely been there for a year if not longer.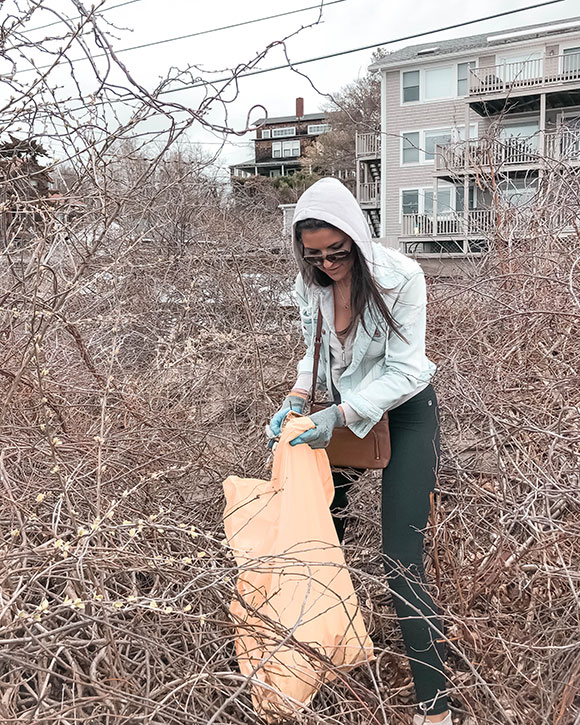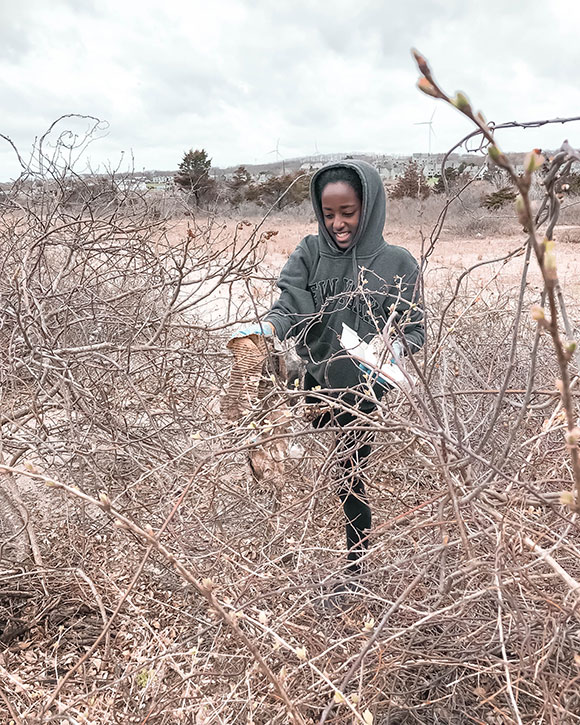 If each and every one of us makes an initiative to carry in what we carry out at any place that we visit then I believe we will continue to see the change to a cleaner and greener world.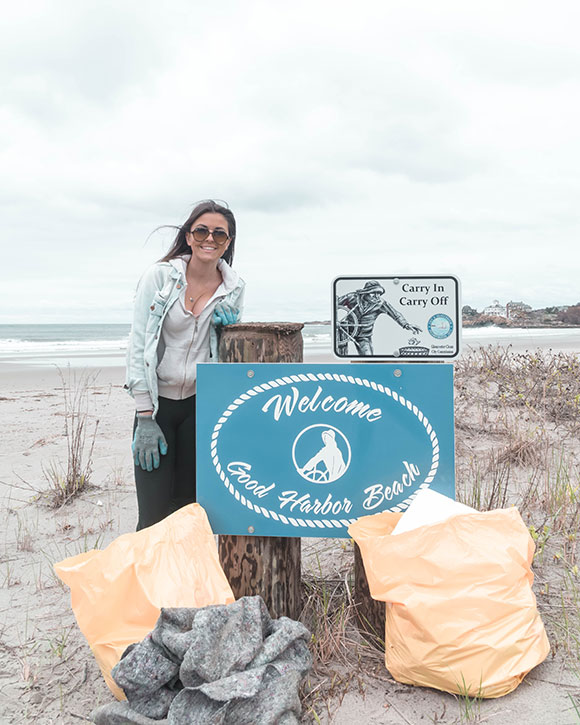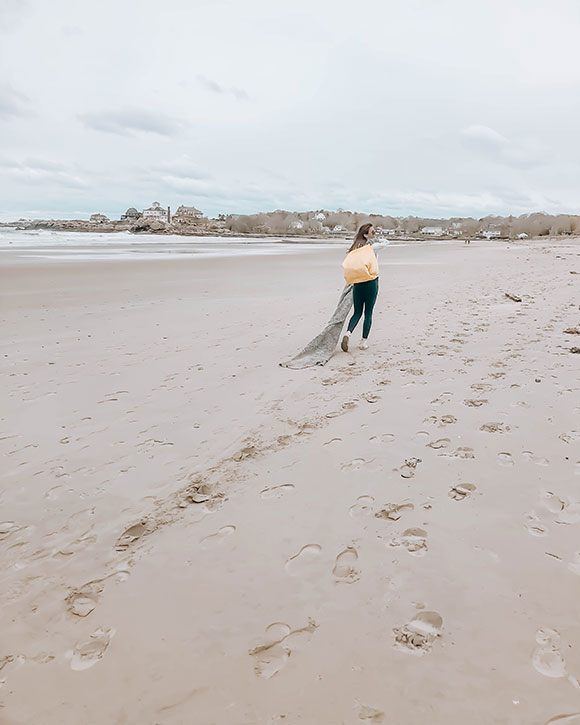 Once our bags were filled, we struggled to carry them back down the beach because of how heavy they were. When we dropped our bags off, we found the individuals who greeted us to be sorting through all of the bags that our Good Harbor team had filled up. The lady there explained to me that after sorting through all of the bags, Salvage Seas of Gloucester will be taking the materials. They will be melting down the plastic to create items and find a purpose for the materials we found littered across the beach. There will also be dog leashes made from all of the fishing rope that was collected!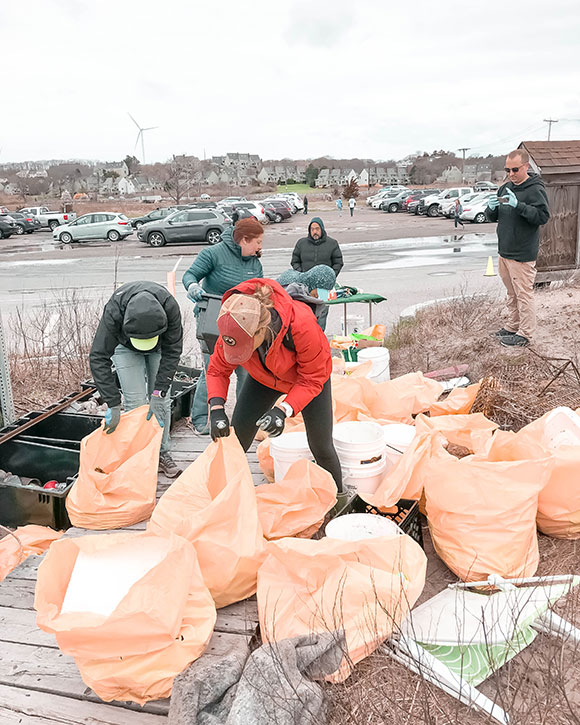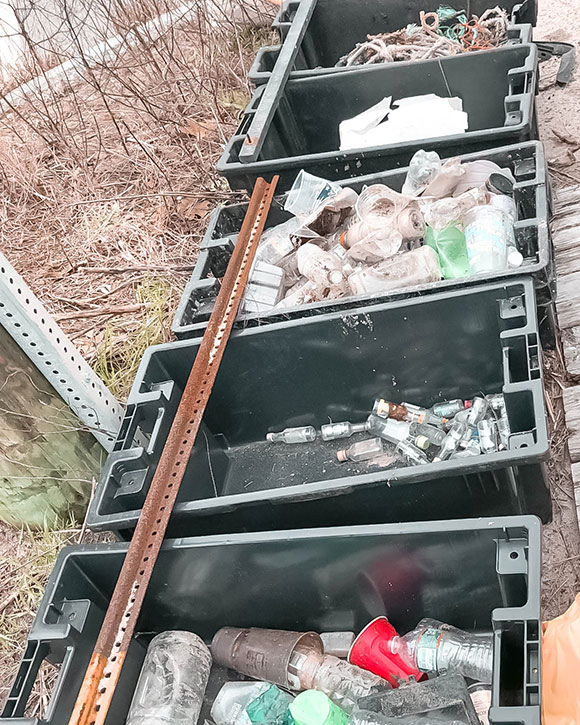 I think it is amazing that these organizations put on this event in Gloucester and I am excited to continue to be a part of it for the years to come. There is no better feeling than giving back to my hometown and the environment that I grew up in 🙂
Let's all try to make an effort to carry out the trash that we bring in to any environment and lead by example. Together our small changes can create a larger change while simultaneously creating a meaningful impact that is beneficial to our environment.