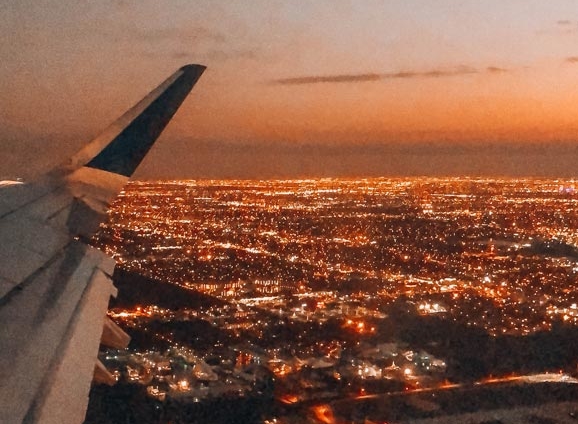 How To… Survive A Long Flight
Do you have a long flight coming and are nervous about how you will survive it? I totally understand the fear that traveling and flying may bring and I am here to help make your flight a touch easier. These travel hacks that I have picked up on through experience can be used for long or even short haul flights.
First and foremost, you are about to take off to another part of the world so I hope that you are ready to have the time of your life on this new adventure. Just think not everyone is lucky enough to travel to different parts of the world!
What to pack?
The items listed are for your carry on suitcase which will go in the overhead area or in your personal bag that will be at your feet below the seat in front of you. I recommend buying everything I list before you go to the airport in order to save money.
Your passport(international), license, visa info if necessary, any travel documents, your wallet, and a pen for customs forms(international)

Neck pillow

Ear Plugs~the airplane ones are usually horrible if you are a light sleeper

Headphones~bring your own pair because the ones on the plane are cheap

Healthy snacks~fuel your body for this long trip and try not to eat junk because it will make you feel even worse

Gum~the elevation may hurt your ears when flying, chew some gum in order to equalize the pressure

Bring a water bottle that you can refill at the airport…helping the environment one step at a time and saving you money 😉

Bring a little bag with a toothbrush, toothpaste, face wash, lotion, chapstick, deodorant, makeup wipes, and anything that you may use to freshen up. Your flight might be an overnight flight or these products might just make you feel better with the long travel haul~you might look a little funny in the airport bathroom brushing your teeth but I promise it will make you feel 100 times better going into the flight

Melatonin or a sleeping aid that you prefer~the worst is not being able to sleep on a long flight if you're trying to get some rest

Wear comfy clothes or pack them in your carry on; include a sweatshirt in case the plane is cold

Pack an extra outfit in you carry on in the off chance your luggage gets lost

Phone charger~on most long flights you will be able to plug it in during the flight to remain charged or you could also charge it at the airport gate. Do not rely on the plane having a plug/usb because not all planes do

Magazines, podcasts, journal, a good book, anything to occupy your time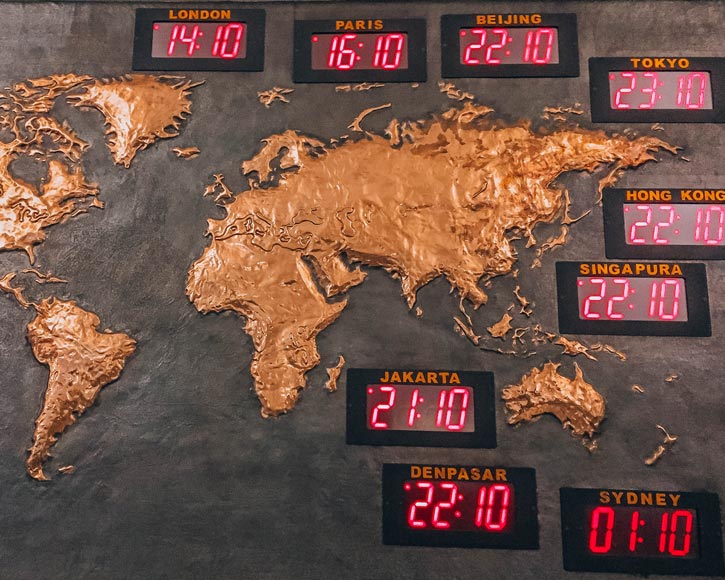 Long Haul Flight Hacks
Check the time at your destination and sleep on your flight according to the time zone of where you are going to. According to this, you may sleep for all of the flight, some of it, or even none of it at all. By setting your phone to the local time of your destination and sleeping according to it, you will get a jump start at adjusting to the time change and beating the jet lag

I recommend upgrading your seat to a window or aisle…a long haul flight in between two people is never ideal…100% worth the extra money in my opinion if it will help you sleep. Also sometimes the flight attendants will switch you for free so do not be scared to ask because the worst they will say is no

If you want even extra room upgrade to an emergency row seat

The food on most flights is mediocre in my opinion. I usually will have a big meal in the airport before the flight takes off and skip the in-flight meals. I hate eating at weird times and would rather sleep on the flight. If you are like my dad though, you will 100% love the food and eat it all…your call totally

Keep your phone in airplane mode when you land if your flight is international!!~Unless you previously bought a plan or talked to your American provider. Switch on wifi and once you get into the airport you will be able to connect to their public wifi to use iMessage, Whatsapp, Facebook messenger, etc

Remember all liquids must be under 3.4 ounces and they must be in a clear plastic bag that is under 1 quart

I would recommend bringing your computer if you do not want to read on the flight. Although, almost all long haul flights will have an in-flight entertainment system in which you will be able to watch movies, tv, or listen to music

Drink A LOT of water. Hydration is key when you are traveling, especially when you have a long haul trip

Stand up from your seat every few hours on the long leg of your flight and take a walk around. The plane has less oxygen for passengers so over a long period of time the low oxygen levels could cause headache, dehydration, swollen limbs, and fatigue. To decrease these effects a few walks up and down the aisle and stretching can help
I hope these tricks will help you get through your next long haul flight. Comment below if any of these hacks helped you or if you have another one I missed!